Our Mission
The Right to Build Task Force provides advice and information to local authorities, and their partners and stakeholders, to support the delivery of custom and self-build homes.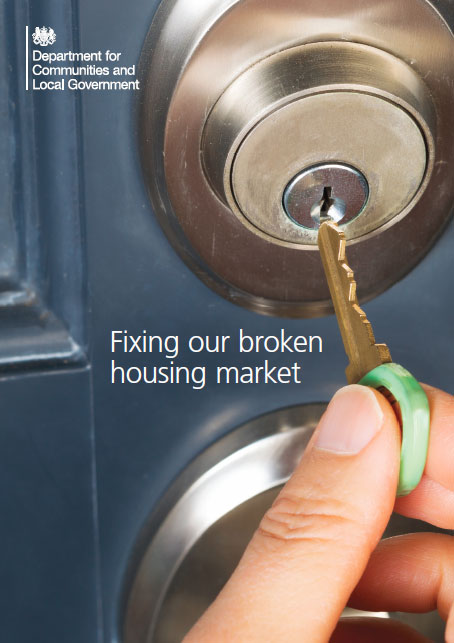 Its aim is to scale up delivery to a point where custom and self-build is a mainstream housing option, accessible to the majority, with opportunities available throughout the country.
To do this it works within the framework of the Right to Build legislation and emerging good practice in housing and planning, both in the UK and internationally.
The Right to Build
The 'Right to Build' legislation requires councils in England to 'permission' sufficient serviced plots to meet local demand for custom and self-build housing.
All councils now hold statutory self-build demand registers, with over 50,000 people having joined so far. Many are introducing initiatives through local plans, proposals for garden communities or directly by releasing land for plots.
Many councils said they need more help to deliver their ambitions, and in 2017 the Right to Build Task Force was established to offer support and advice.
The case for custom and self-build
Based on recent research, 1 in 3 people across the UK are interested in commissioning or building a home for themselves. If this demand were unlocked it could permanently increase housebuilding.
Not only more homes, but higher quality developments, compatible with Modern Methods of Construction, more energy-efficient and with design reflecting the preferences and needs of different individuals and communities.
There are other benefits too, as custom and self-build often draws on the services of local SME builders and those who live in custom and self-build homes generally stay in them longer, creating more cohesive communities.
Funding and governance
Although founded by the National Custom and Self Build Association (NaCSBA), the Right to Build Task Force operates independently, with an ethical wall between the two organisations.
While NaCSBA lobbies government for change, the Task Force is focused on ensuring that the Right to Build legislation lives up to its potential for facilitating more homes to be permissioned, and that good practice and learning are disseminated
The Task Force was funded in its first three years by the Nationwide Foundation. It now receives partial funding from the Department for Levelling Up, Housing and Communities, and is endorsed by Government, having been recognised in the White Paper 'Fixing our Broken Housing Market' (2017).
The Task Force meets quarterly with an advisory board, with wider representatives from industry. Collectively, these bring professional experience and expertise from their relevant trade bodies, including RICS, RIBA, RTPI, LGA, MHCLG, NaCSBA, Buildstore, World Habitat, National CLT Network and the Graven Hill Village Development Company.