The Team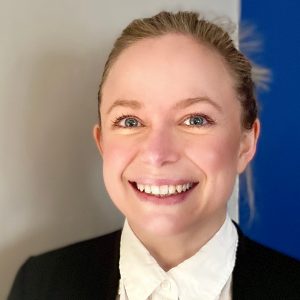 Bryony Harrington
Head of the Right to Build Task Force
Read more

Bryony Harrington is Head of the Right to Build Task Force. Bryony joined the Task Force from Graven Hill, the UK's largest custom and self-build development where she helped coordinate the project through the early stages of its set-up, well into the sales and construction phase. She was responsible for coordinating the team who led the first purchasers through the customer journey and for evolving, testing and executing the first large-scale self-build marketing campaign in the UK.

Bryony is also working on building a home near her family farm in Oxfordshire and is an ardent believer in the power of self-build to improve lives. Before Graven Hill she spent seven years working in the music industry, travelling the world as a Tour Manager for bands and running a live music production company.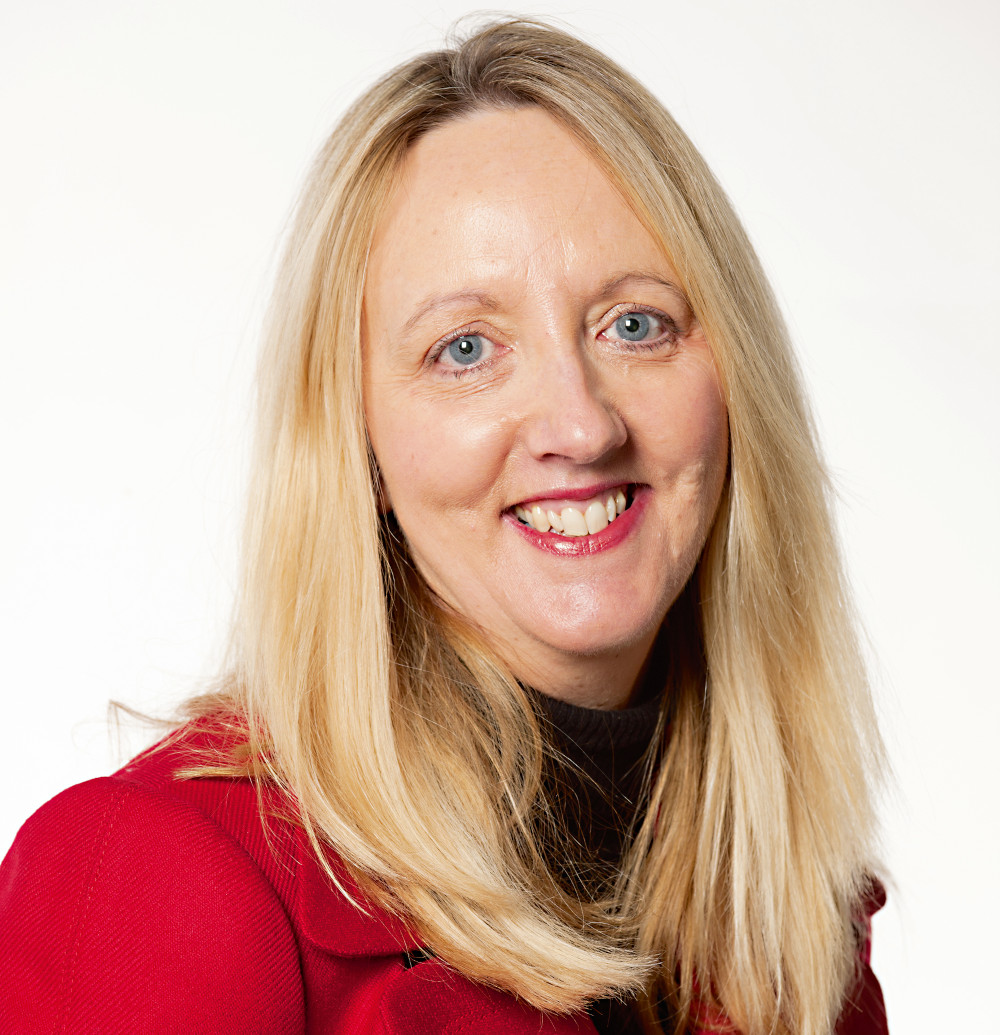 Sally Tagg
Planning Technical Lead
Read more

SKILLS: Public Sector Planning – Policy, Development, Officer & Member Training; Private Sector – Development. Public and Private sector – Community Consultation & Engagement, Local Government Leadership.

Sally is an MRTPI Chartered Town Planner and Managing Director of Foxley Tagg Planning Ltd working with commercial clients including developers/enablers, private individuals and providing technical assistance to the public sector and community groups.

Having worked in the self and custom build sector since 2007, Sally has facilitated numerous projects. She has a breadth of public sector experience working within four different local authorities climbing through the ranks, her experience spans urban and rural authorities, ultimately reaching managerial level in Development Management. Subsequently Sally moved to the private sector as a planning consultant before founding Foxley Tagg Planning Ltd.

Sally is the resident 'Planning Expert' for Homebuilding & Renovating magazine, a passionate presenter of seminars, and hosts 'The Planning Clinic' at major shows throughout the country, specifically targeted at the Self and Custom Build industry. In addition she has presented at Grand Designs Live shows as a guest speaker and at Grand Designs self-build week, as well as presenting at NaCSBA Expos across England. Sally also was the co-author of Planning for Custom Build, A Practice Guide (2012).

Sally is an active member of NaCSBA sitting on both the Executive Board and the Right to Build Task Force Advisory Board, very much at the coal face of the sector working actively within the Task Force, and most latterly having completed six months as acting Head covering parental leave.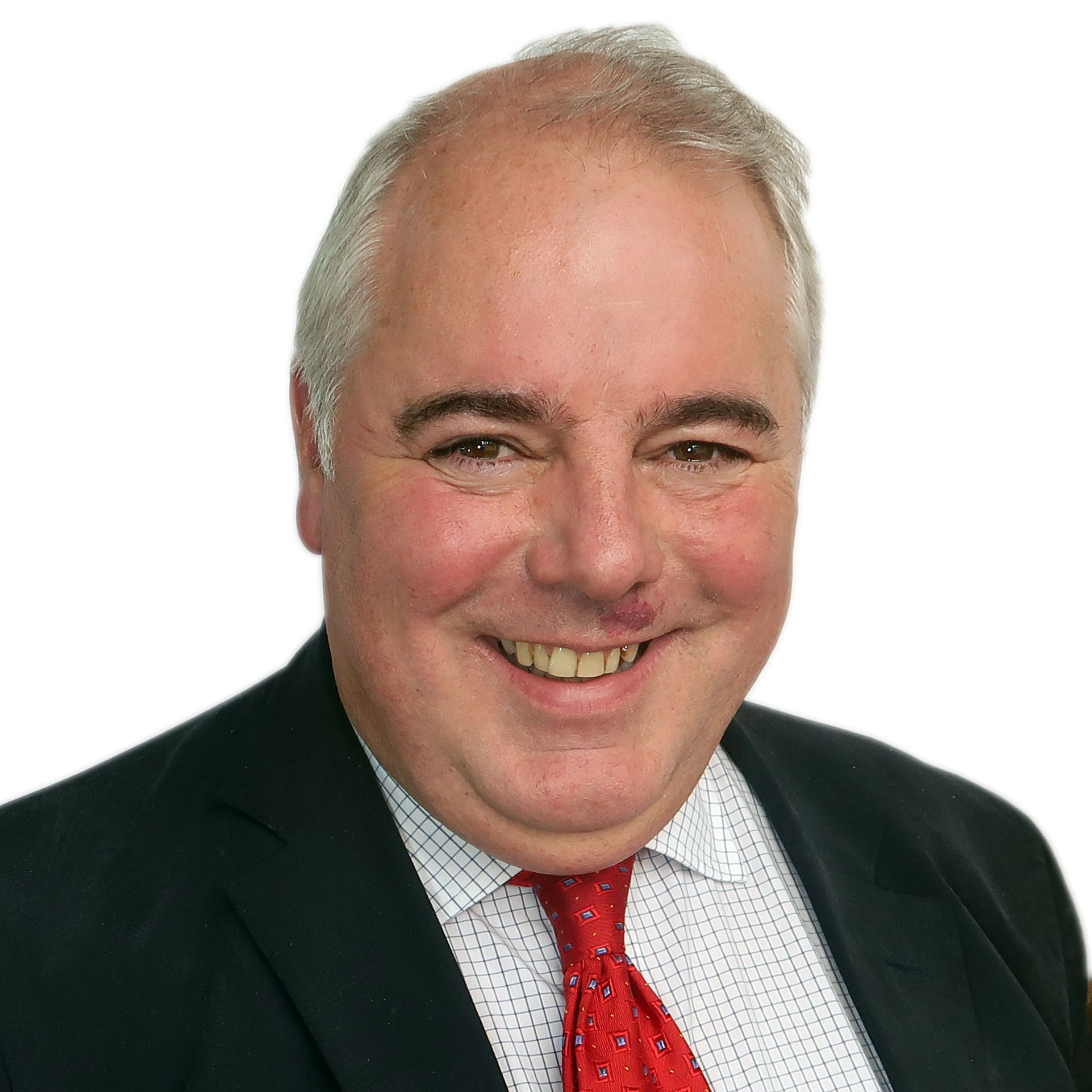 Richard Bacon MP
Task Force Ambassador
Read more

Richard Bacon is the Member of Parliament for South Norfolk. Before his election to Parliament in 2001, he worked in investment banking, journalism and consultancy. He served on the Public Accounts Committee for sixteen years, the last seven as deputy chairman.

Richard founded the All-Party Parliamentary Group on Self-Build, Custom and Community Housebuilding and Place-Making, and steered through Parliament a Private Member's Bill which became the Self-Build and Custom Housebuilding Act 2015.

His Bacon Review of Custom and Self Build is a pivotal document commissioned by Boris Johnson to provide a comprehensive review of the potential of the sector and its challenges, together with new data.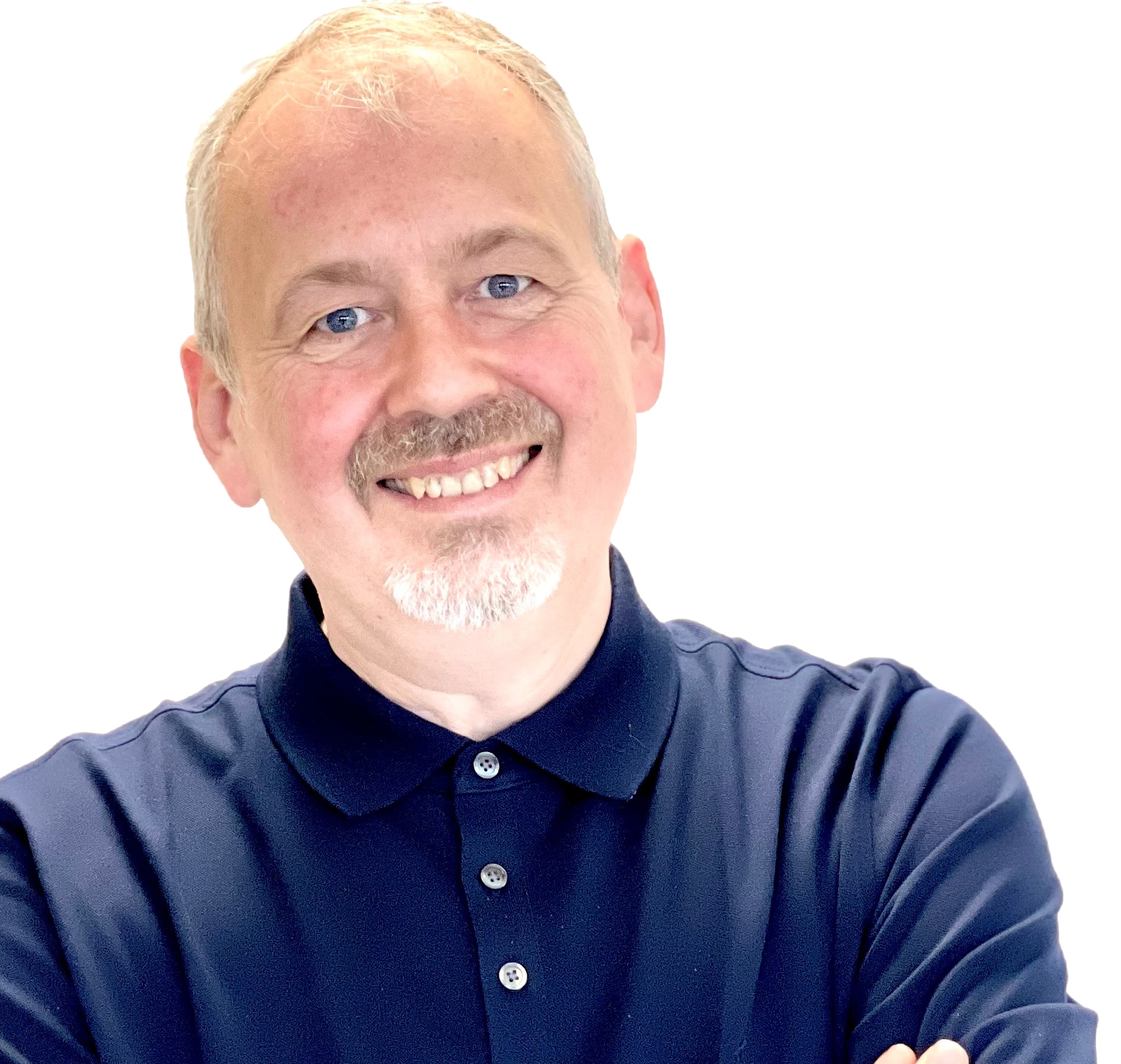 Adrian Spawforth
Task Force Ambassador
Read more

Adrian Spawforth is a Chartered Town Planner, Chartered Architect and Managing Director of Spawforths: a Yorkshire Based planning and architecture company specialising in large scale housing developments including urban extensions and new settlements.

He has been actively involved in self build since 1991and has been working closely with major landowners, developers, land promoters and local authorities over the last decade to promote the inclusion of serviced plots as an integral part of their major developments.

Adrian has been involved in the promotion, planning, masterplanning and/or design of over 52,000 new homes and has written for the majority of the UK's specialist self-build magazines. He has lectured extensively around the country on the subject of design and the self-build process, and was the co-founder of ASBA, the UK's first dedicated network of self-build architects. His specialisms include a detailed understanding of the viability and delivery challenges associated with large scale housing developments and the promotion of potential housing sites through the Local Plan process.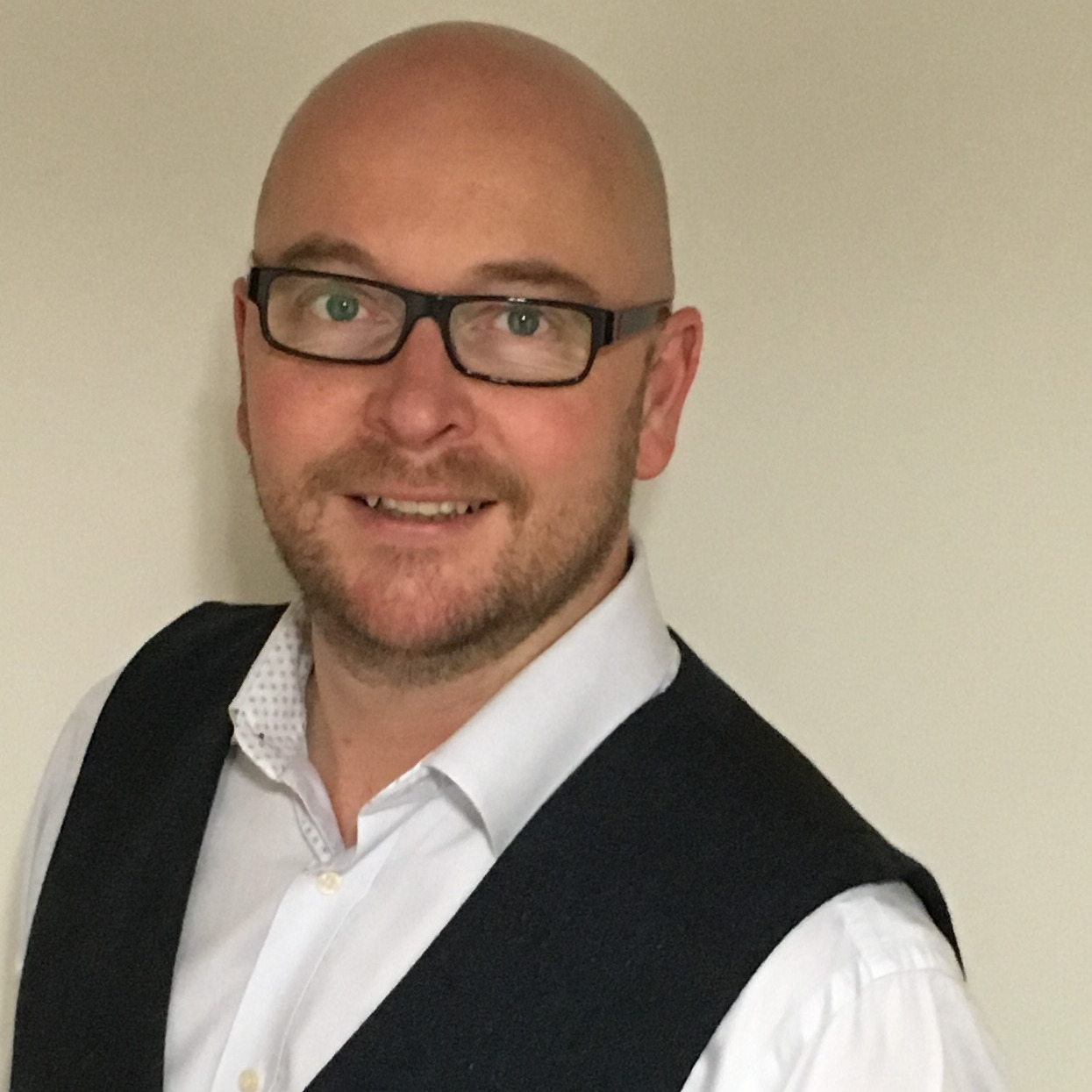 Duncan Hayes
Marketing and Communications Executive
Read more

Duncan has over 20 years' experience in the world of self and custom build, having previously been the Editor of Build It magazine, Deputy Editor of Grand Designs magazine and Website Editor of Custom Build Strategy.

He also holds a Masters in Urban and Regional Town Planning, for which he earned a distinction. His dissertation was researched How Local Authority Planning can support Housing Diversification.

Duncan also works with the National Custom and Self Build Association.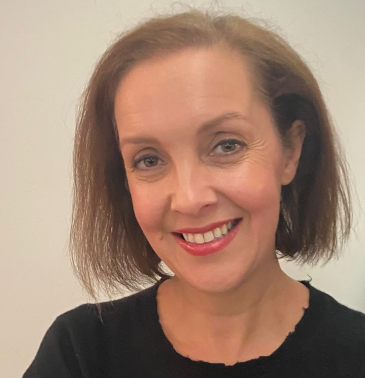 Angela Doran
Task Force Advisor
Read more

Skills: Local authority: self build coordination, housing strategy, self build engagement; affordable housing delivery; community led housing

Following her own self build, Angie became a committed advocate of self-provided housing models. She was a founder member of Assemble Collective Self Build (a Community Interest Company, helping groups come together to build their own homes). She advised groups, local authorities and developers across the UK and coordinated Glasgow City Council's self build programme. Angie was also the Scottish Rep for the National Custom and Self Build Association (NaCSBA) and a Right to Build Task Force expert. She has just started her new role as head of the new self-commissioned homes unit in Homes England, which was announced in government's official response to the Bacon Review.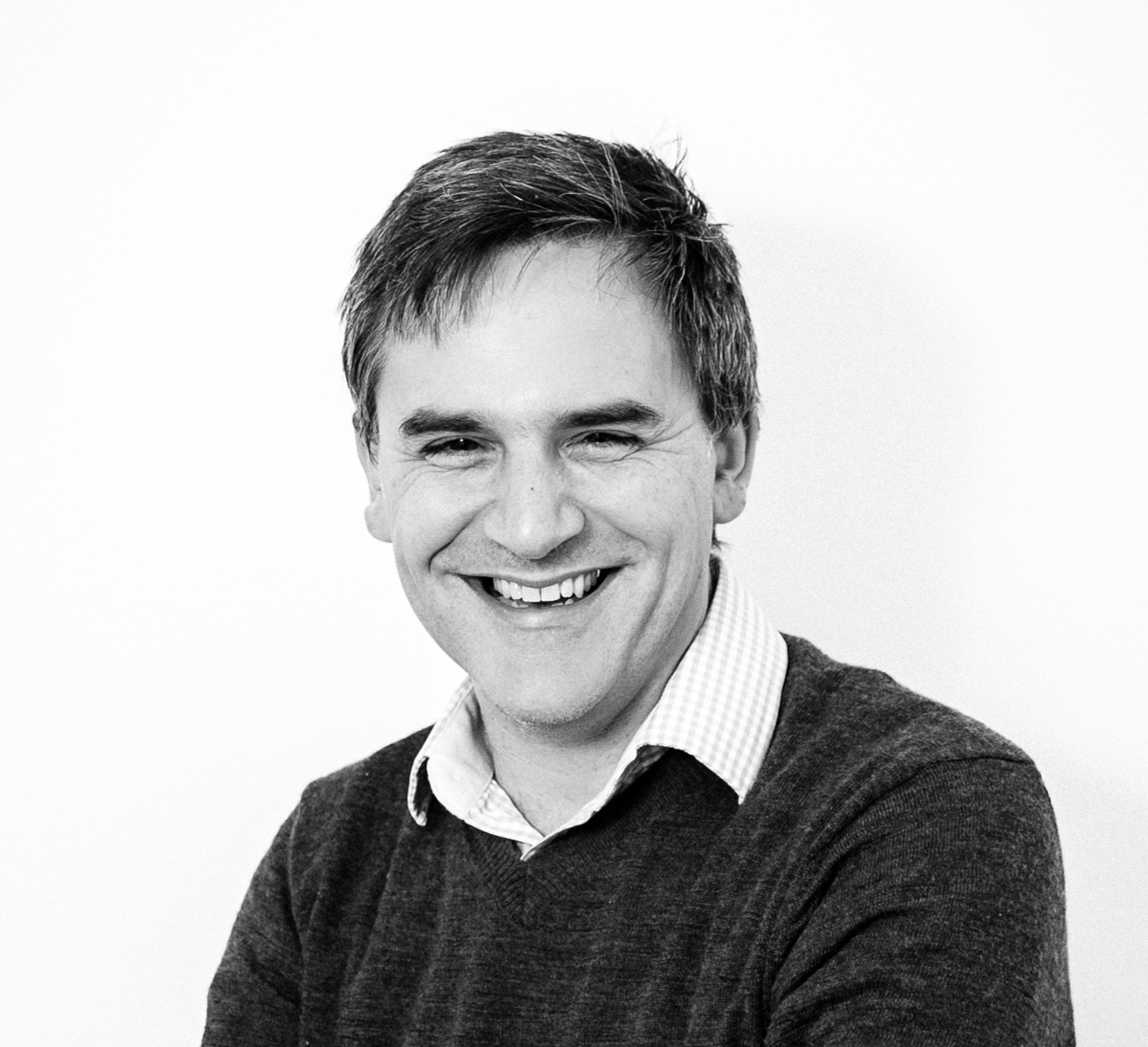 Gus Zogolovitch
Task Force Advisor
Read more

SKILLS: Custom Build, Land Promotion

Having left investment banking to travel, Gus started in the property world almost 20 years' ago when he accidentally project managed his own loft conversion and has been in property ever since. After running a small contracting firm, he managed Solidspace, a multi award winning development company, with his father for several years before setting up Unboxed Homes, London's first custom build developer, and Rare Space which sells self-build and custom built homes.

He attended London Business School and built his own home while setting up a peer-to-peer lending business. He then co-founded Developer Collective to teach people how to become a property developer. His mission is to create better homes: better quality, better design, better value and better for the environment. He believes that self-build and custom build does exactly this. He is a frequent architectural judge and speaker. He chairs the custom build developer group for NaCSBA, sits on the national executive board, and is a member of two design review panels.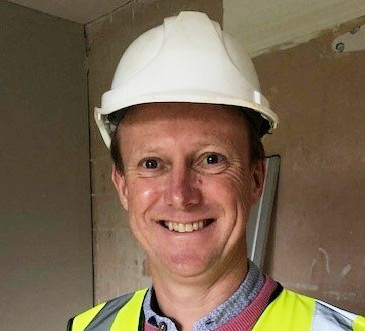 Charlie Laing
Task Force Advisor
Read more

SKILLS: Construction Operations, Delivery

Charlie Laing is a Director at CLPM Ltd, a construction consultancy, offering practical support to clients on cost advice, procurement routes, on site set-up and control of works. He heads the Operations Department managing a team of 8 project managers delivering projects throughout the country. 75% of CLPM's clients are self-builders or refurbishers. Charlie has been working on domestic projects for over 15 years and has a wide experience of building systems, site issues and general project delivery.

For some clients CLPM provides simple support whilst for other clients it takes a more active delivery role. Before setting up CLPM, Charlie worked for John Laing both in the UK and overseas on sites delivering hospitals and offices. He has always been involved in project delivery, training as a site programmer before moving into site management. Alongside helping CLPM clients deliver excellent projects, Charlie delivers Project Management and Self-Build courses for the NSBRC and is a member of the Chartered Institute of Building.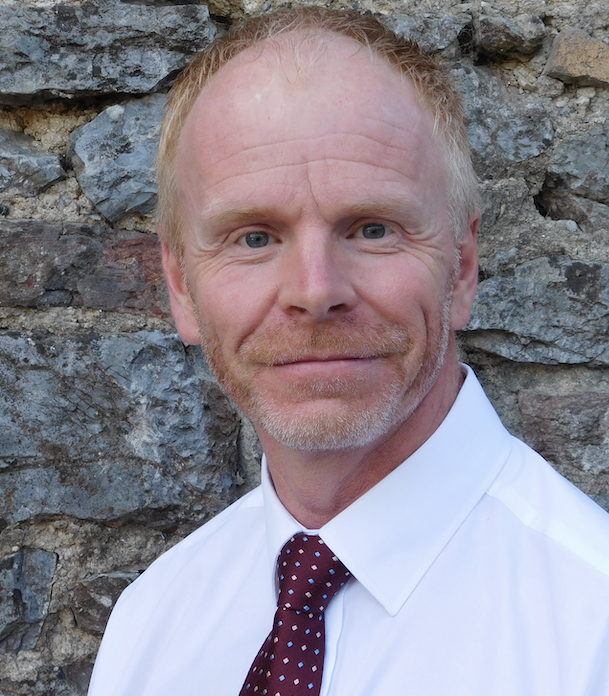 Charles Acland
Task Force Expert
Read more

SKILLS: Planning – Policy; Planning – Development; Planning – Public Sector; Affordable Housing Delivery

Charles Acland is a Self Build Project Officer and currently works in the Spatial Planning and Delivery team at Teignbridge District Council, having been appointed to the newly formed post in January 2015.

His main responsibility is to facilitate the delivery of serviced building plots in line with the Council's Local Plan policy which requires larger housing sites to bring forward plots for Custom and Self Builders. Charles has over 30 years' experience in the construction industry working for consulting engineers and architects on small scale housing projects. He is also a serial designer, renovator and hands-on Self Builder so has an in-depth knowledge of the Custom and Self Build delivery process.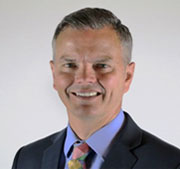 Jeremy Christophers
Task Force Expert
Read more

SKILLS: Local Government Leadership

Jeremy Christophers is the former leader of Teignbridge District Council between 2011-2019 having been a councillor since 1999-2019.

He actively promoted Custom and Self Build housing in Teignbridge since when he first became the leader of Teignbridge District Council, where he was responsible for the adoption of the first Local Plan policy to secure serviced building plots on larger sites.

In 2012 he visited Almere in the Netherlands with the then Housing Minister, Grant Shapps and was instrumental in Teignbridge District Council being designated as a Right to Build vanguard Council. He has also delivered presentations on Custom and Self Build at a national summit at 10 Downing Street in London and at the Palace of Holyroodhouse in Scotland.

Jeremy has self-built his own home, is currently working on a custom build housing project in Devon, is a local businessman and a keen sportsman, having playing County cricket for Devon.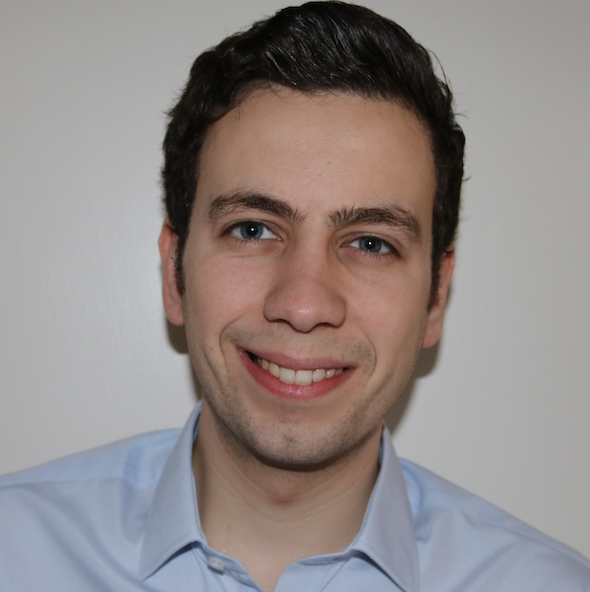 Aaron Beecham
Task Force Expert
Read more

SKILLS: Planning – Policy; Planning – Public Sector

Arron joined the Right to Build Task Force in 2019 and is a town planner with several years' experience working in strategic planning. He is currently employed by Mid Devon District Council where he has worked extensively to facilitate Custom and Self Build through local and neighbourhood plans as well as engaging with elected members, planners and local communities to promote this innovative form of housing. He also works as part of the Greater Exeter Strategic Plan team.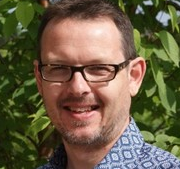 Phil Cringle
Task Force Expert
Read more

SKILLS: Affordable Housing Delivery; Community-led housing

Phil Cringle is a successful housing development professional, specialising in affordable and self/custom build housing. Over twenty-four years of experience, including project management, policy and procedure development and implementation, staff management and development, new business generation and development and sales programme delivery.

Over twenty years at a senior level, contributing to the overall management and development of organisations, including involvement at strategic and corporate levels. Phil originally trained, qualified and worked as an architect in Edinburgh. He then moved into affordable housing after undertaking a further course of post-graduate study in housing in Oxford.

Phil has worked for six different housing providers in Oxfordshire, Hertfordshire and London, as well as, more recently, on the largest self and custom build development in the country at Graven Hill, Bicester, Oxfordshire.
Tim Moon
Task Force Expert
Read more

SKILLS: Local Authority: self build coordination, community engagement and delivery; community-led housing;

Tim is the Community and Self-build Officer (CSBO) in the Housing Delivery Team at City of York Council (CYC), working on the council's own sites and other initiatives in the wider York area. Appointed in March 2019, he has shaped both the pioneering new role and the Council's approach to championing and enabling self and custom build.

The role sees Tim driving the delivery of self and custom build housing on various large council-owned sites, as well as leading a small sites programme using grant funding to bring forward much needed brownfield/infill sites in York. In addition, he is supporting the local plan team at CYC to create a Supplementary Planning Document to support the council's first 'percentage policy' on self and custom build housing in the emerging Local Plan.

Tim is an accredited Community Led Homes Advisor and is supporting multiple community groups to bring forward affordable solutions to their own housing challenges in one of the most expensive areas in the north of England.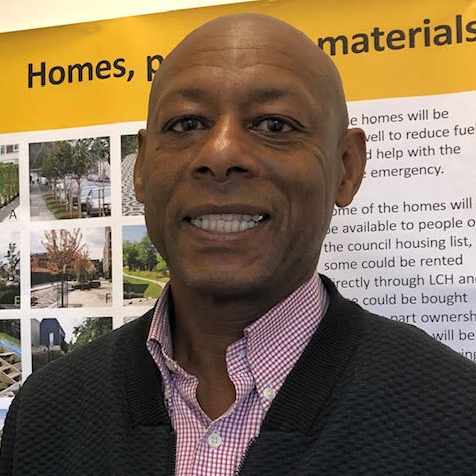 Claude Hendrickson
Task Force Expert
Read more

SKILLS: Self build coordination, community engagement and delivery; community-led housing equality, diversity and inclusion (EDI) advisor

Claude has been active in the self-build and community led housing sector for over 30 years. In 1989 he founded Frontline Community Self-Build, an unemployed group of African/Caribbean men. In 2000 he was a founder member of the Community Self Build Agency (CSBA), which supported a number of projects across the UK, many of them ex-veteran self build projects. Claude became the Northern Director of CSBA (voluntary in 2010) and in 2015 was commissioned by Leeds City Council to write a self-build 10-year strategy document. He is also an EDI associate to People Powered Homes, Leeds.

Claude is an accredited community led housing advisor, and as a Community Land Trust Ambassador he has led numerous workshops at housing events. Working in EDI means he has an excellent knowledge of the under representation of minority groups in housing options. Claude recently received an MBE for services to the community self-build and community led housing sectors. He is an advocate for more opportunities for projects in the urban settings in the north of England.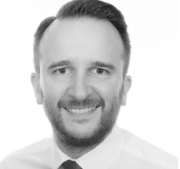 Andy Moger
Task Force Expert
Read more

SKILLS: Planning – Policy; Planning – Development; Planning – Public Sector; Planning - Private Sector; Land Promotion

Andy Moger is an MRTPI chartered Town Planner and has worked in the planning sector since 2006. Tetlow King Planning are a leading town planning and development consultancy with their head office in Bristol, where Andy is an Associate Director. He has a wide range of experience in the preparation of town planning strategies from small developer single dwelling proposals through to large scale urban extensions for volume house builders and strategic land promoters.

Prior to joining Tetlow King Planning, Andy spent seven years in a range of planning roles across local authorities in the midlands and south west regions dealing with development plan document preparation, infrastructure delivery planning, Local Plan examinations, Section 106, large scale urban extension projects and affordable housing which gives him a strong insight into the way in which local authorities operate at officer and elected member level.

In his role at Tetlow King Andy acted as planning consultant for Carillion-Igloo Regeneration Partnership and Coastline Housing Association in successfully securing a hybrid planning consent for 54 Custom Build homes, 70 affordable homes and 20 open market dwellings on a former mining and industrial site in the town of Pool in Cornwall. The scheme was the first pilot implemented by Homes England to kick-start the Government's commitment to maximising opportunities for Custom Build homes and tap into the growing demand from the British public to create their own unique and individual home.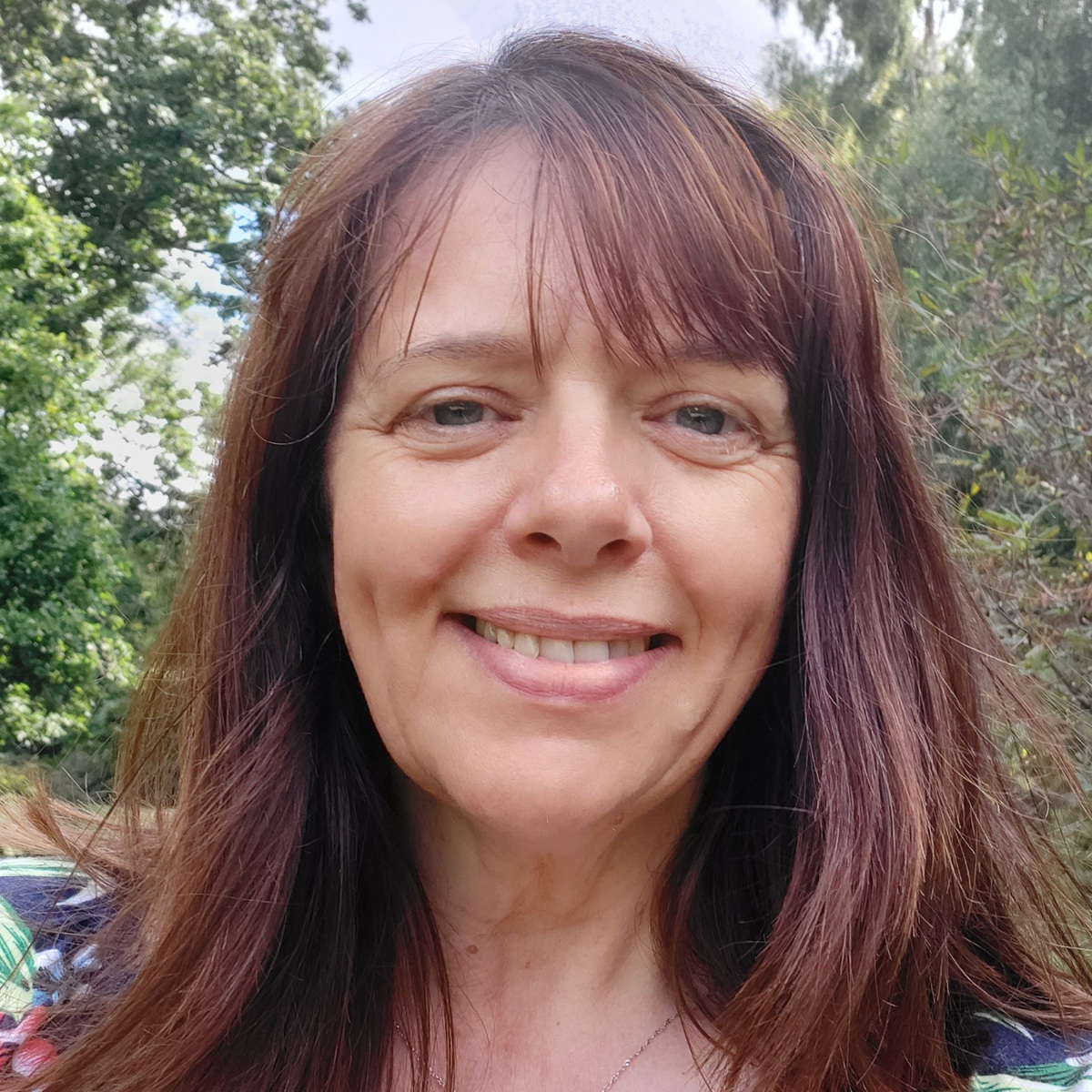 Emma Younger
Task Force Expert
Read more

SKILLS: Planning Policy & Development; Public Sector

Emma is a Senior Planner in the Planning Strategy Team at Fareham Borough Council, Emma has over 11 years' experience in working for a local planning authority, working in Development Management as well as Planning Strategy.

Within her role, Emma has been involved in planning for self and custom build since 2016, being responsible for all aspects of policy planning for self and custom build including maintaining and monitoring the Council's register, evidence gathering, researching and writing local plan policy and providing technical advice and guidance to planners, developers and the community.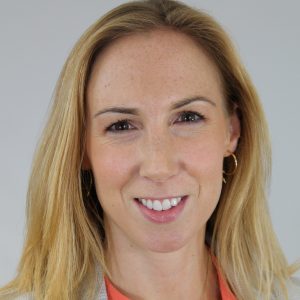 Julia Riddle
Task Force Expert
Read more

SKILLS: Planning – Policy; Planning – Development; Planning - Private Sector; Design; Land Promotion

Julia is a planning consultant and Managing Director of Castle Planning. She has over 15 years experience in coordinating and undertaking a range of planning work, having previously worked for a global commercial real estate business. Her planning experience includes regularly undertaking appraisals of the planning opportunity of sites, provision of strategic planning advice, pursuit of sites through the planning policy process (including representation of clients at Examination in Public), preparation, submission and negotiation of planning applications and planning.

Julia has undertaken this work on a range of land use types, including commercial, residential, hotels and film studios and on sites from single dwellings up to urban extensions. This planning experience includes the coordination and management of multi-disciplinary teams, clients and involvement in all stages of the planning process. Specifically, Julia has been involved in the promotion and delivery of Self Build by directly advising clients and securing planning permission for Self Build developments and by planning advice at Grand Designs Live for over 10 years and with and for Built It for the last 4 years. Julia was also co-author of Planning for Custom Build, A Practice Guide (2012).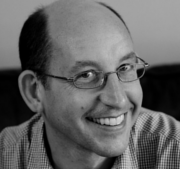 Adam Broadway
Task Force Expert
Read more

SKILLS: Placemaking; Sustainable Construction; Affordable Housing Delivery; Community-led Housing; Land Promotion; Local Government Leadership

Adam Broadway is a qualified town planner and has worked in the housing sector since 1987. He has held senior development and partnership director roles for 20 years, most recently with the Flagship Group. During his housing career he has delivered a range of new build housing and regeneration projects and brings practical experience in the design, procurement, and project management.

Adam is Managing Director of Instinctively Green Ltd and provides strategic sustainability advice to a range of businesses and has supported major masterplanning projects. Through Instinctively Green, Adam was the lead in setting up and delivering Cambridge's first self commissioned Cohousing Project, k1. The 42 home development is now being constructed.

Adam has also delivered a number of stakeholder and public engagement exercises. These have included Design Enquiry, themed stakeholder workshops and public events, exhibitions and display material. Instinctively Green delivered the consultation strategy for the Bletchley Transport Strategy, stakeholder engagement as part of the Tamworth Climate Change Strategy production and with Taylor Young, the Woodford Aerodrome Design Enquiry.

Adam has experience of Board membership at national and local levels for charities, social housing and community organisations including the Urban Village project board and Crisis Trustee for 10 years.

He is a Member of the Royal Town Planning Institute and the Chartered Institute of Housing. Adam holds a BA (Hons) in Planning Studies and a Post Graduate Diploma in Planning from Oxford Brookes University.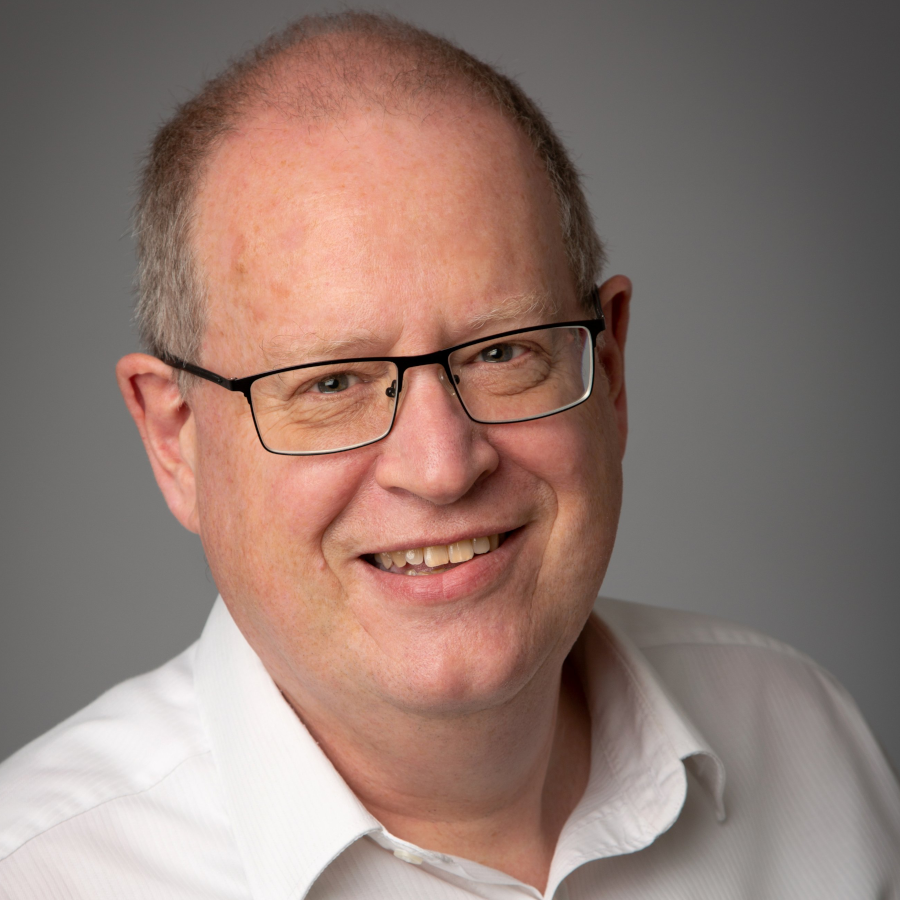 Julian Owen
Task Force Expert
Read more

Skills: Architecture and Design, Self Build, Housing

Julian is a chartered architect who founded his East Midlands practice in 1992 and has assisted over 100 self builders with the design and construction of their homes. He co-founded ASBA, the network for self build architects in 1992 and is a director of the 1st Architects group.

He has spent many years acting as an expert at exhibitions aimed at self builders and has written several books, including 'Self-Build'. He has served on the board of Nottingham City Homes Ltd, an ALMO, and is currently a director of Nottingham City Homes Registered Provider Ltd which focuses on providing accommodation for homeless families.

He has been on several panels investigating self build including the Barlow Report in 2001 and the DCLG Working Group in 2012. He adjudicates construction disputes and has advised the ARB on professional conduct matters. In 2004 he was awarded an MBE for services to architecture.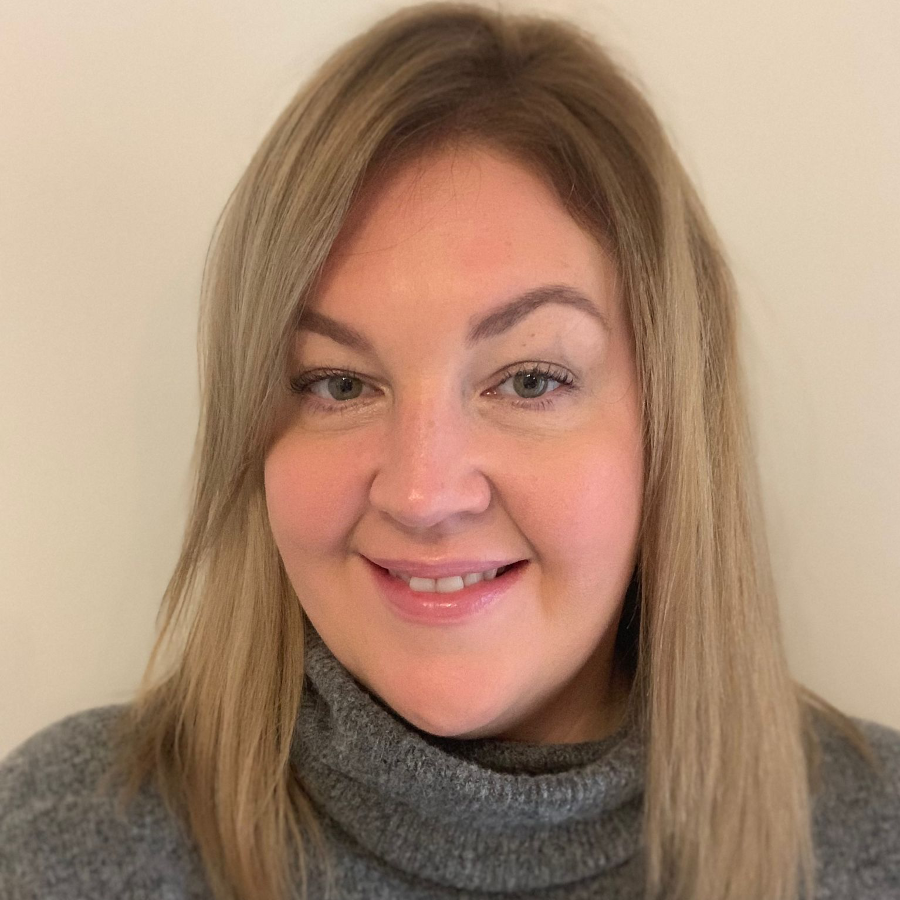 Katie Warrington
Task Force Expert
Read more

SKILLS: Planning Policy & Development; Public Sector;

Katie is a Self Build Officer in the Strategic Housing Enabling Team at South Gloucestershire Council. Katie was appointed Self Build Officer (SBO) in May 2019 and has over 13 years' experience in working for a local planning authority, working in Planning Enforcement, Development Management and Strategic Housing Enabling.

Katie's main responsibilities as SBO include; enabling a supply of self-build and custom housebuilding homes, managing and monitoring the Self-build Register, negotiating self-build requirements under planning policy, giving technical advice and guidance, and generally publicising and championing self-build in South Gloucestershire.

Katie has recently worked on completing the Council's first Self-build and Custom Housebuilding SPD (adopted in April 2021). She is currently working on the Council's first 100% self-build site consisting of six plots for 2/3 bedroom dwellings and a new self-build partnership.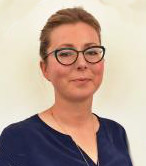 Catherine Harrington
Task Force Expert - on maternity leave
Read more

SKILLS: Community-led Housing; Affordable Housing Delivery

Catherine Harrington is an independent consultant who joined the Task Force in March 2021. She has detailed working knowledge of community led housing, having been the former Chief Executive of the National Community Land Trust (CLT) Network, having founded the organisation in 2010. During her tenure she oversaw a more than ten-fold increase in the growth of CLTs from 30 to nearly 350 in 2021.

Catherine was instrumental in securing the £300m Community Housing Fund and its subsequent renewal and, in the words of a senior Government official, has made a lasting difference to how the government sees the role of the community-led housing sector.

Previously she worked at the Ministry for Housing, Communities and Local Government, the Notting Hill Housing Trust and the Institute for Public Policy Research. Catherine has an MSc in City Design and Social Science from the London School of Economics and holds a BA Hons in Social Anthropology from the University of Cambridge.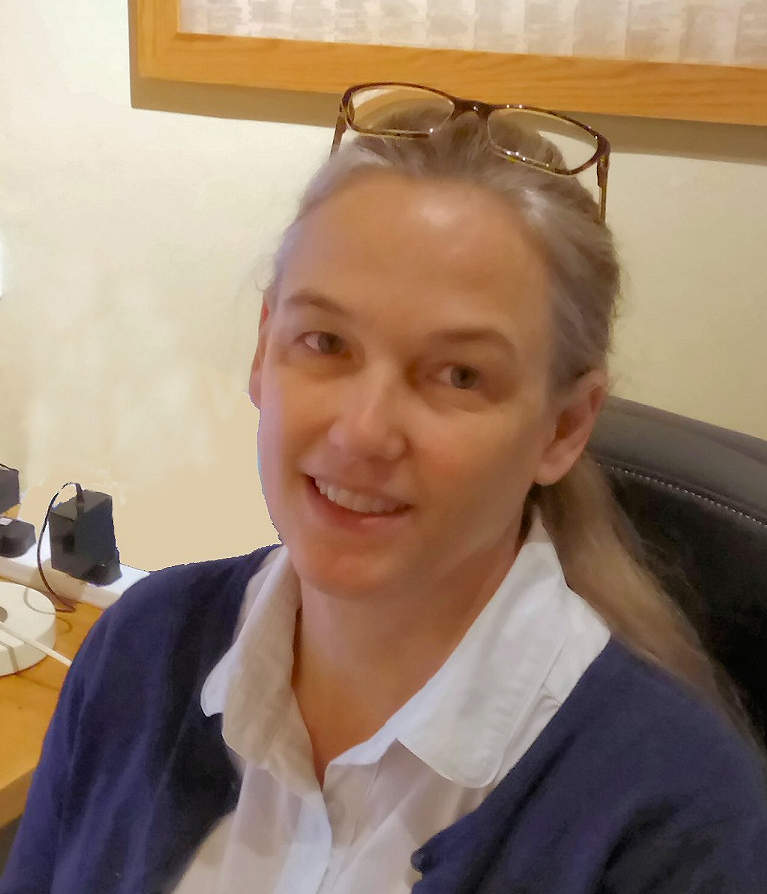 Mary Elkington
Task Force Expert
Read more

SKILLS: Planning – Policy; Planning – Development; Planning – Public Sector

Mary is a chartered Town Planner and Director of independent planning consultancy Figura Planning. Mary has a mixed practice, supporting public sector clients undertaking policy, development management, evidence reports, and affordable housing contract work for councils and client-side application work, primarily for third sector and community/custom build clients. Mary's areas of expertise include site assessments/appraisals, planning statements, heads of terms / s106 negotiations, housing market and affordability analysis and policy review and representations. She also has a unique specialism in post-occupancy residential research and statistical and geospatial data analysis.

Prior to founding Figura planning Mary worked as principal policy planner at Teignbridge where she led on infrastructure planning, CIL, and large-scale growth delivery. She managed the Self Build team at the time Teignbridge and wrote and implemented the first Local Plan percentage policy. Mary also has worked for upper tier authorities and civil engineers, and her first career involved working for public and private organisations dealing with geospatial systems and data.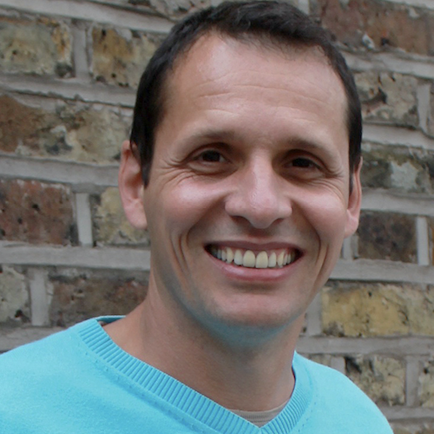 Honoré van Rijswijk
Task Force Expert
Read more

SKILLS: Design; Placemaking

Over the years Honoré van Rijswijk has gained significant experience in major urban regeneration and development in Europe and emerging countries. This includes: city and regional strategies; developing Custom and Self-Build design codes and masterplans; public realm design and transport interchange initiatives.

Honoré founded collective with the intention to bring strategic spatial design to the foreground of urban transformation. The studio is passionate about effectively unlocking complex urban territories by introducing joined up thinking and responsive urban design instruments (codes).

Honoré's appointments to join the Southwark, Richmond and Wandsworth Design Review Panels are consistent with his personal ambition to continue promoting place-shaping. Honoré has extensive academic experience and leads a landscape and urban research and design unit at the University of Greenwich in a part-time role.

Honoré has led the design and delivery of a wide range of plot-by-plot Custom and Self-Build projects in the Netherlands and United Kingdom. This includes the plot-by-plot communities New Stalberg, Almere Overgooi, Clippers Quay Estate and Mayland Neighbourhood plan.

Honoré considerable experience has given him the skill to efficiently and effectively guide and deliver successful large-scale Custom and Self-Build housing projects, through being open minded, collaborative and creative.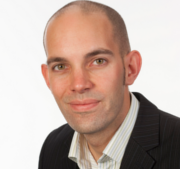 Paul Britton
Task Force Expert - on secondment
Read more

SKILLS: Planning – Development; Planning – Public Sector; Affordable Housing Delivery; Land Promotion

Paul Britton is the Regional Programme Manager for the South West at the Local Government Association. This is a 2 year secondment from Homes England where he led on multi-million pound site acquisitions; prepared masterplans / planning applications; produced financial appraisals; and project managed the delivery of complex schemes through joint ventures. Paul has been involved in the delivery of custom build homes for the agency since 2010 and provided evidence to the Bacon Review. His work at the LGA is currently providing funding to support local authorities to unlock their land to deliver over 400 custom and self-build homes.
The panel of experts is periodically reviewed to ensure it comprises the necessary skills and experience. If you would like to apply to become a Task Force expert and consider yourself an advisor, enabler, facilitator and/or active participant in the delivery of custom and self-build housing, you can get in touch by emailing taskforce@righttobuild.org.uk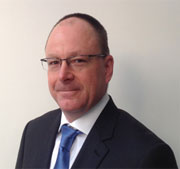 Thanks to Task Force Founding Director Mario Wolf
Read more

Mario Wolf set up the Right to Build Task Force while on secondment from the Ministry of Housing, Communities and Local Government. Instrumental to the introduction and implementation of the Government's custom and self-build homes programme, which led to the introduction of the Right to Build, Mario brought enthusiasm, knowledge and commitment to the Task Force, the first comprehensive implementation toolkit for custom and self-build housing in the UK. Since his secondment came to an end Mario has taken up a new role in the private sector.